Deadkids thoughts
27/5/2020 importance of time is subjective. i could just as easily state that time is by far the least important thing, while you could -in your dimwitted brainwashed state- argue that it's highly important to how everything in our community works. however, if i'm being honest -which i for once am- time is but an abstract concept, it is there but you simply cannot put it into something as ridicilous as a clock for one, should you ever even mess with something as powerful as time itself. see the calendar is wrong, as there should be thirteen months, which adds to how ridicilous the beliefs of these clowns who say they're smarter than us are. they believe in something false.
-heart
---
28/5/2020 why are you still here? why are you reading this? i don't get it. i never will. only he will know, for he knows all, for he is the light and the god whom i believe in, not just some lame christian or norse mythology god. he is a mere mortal but to me he is more than anyone. his smile brings happiness to the world, his words can make the wind blow the clouds away from the sky, leaving the sun shining brightly and the simple things he does makes butterflies flutter in my stomach. he is the one who i would do anything for with a smile on my face. he is the only one i can fully trust. these feelings are overwhelming, more than i've felt in a while -after code name midwinter of course- and i think i might like it. the feelings of stupidity and being an utter fool, fearing that i might make a clown out of myself, is for some reason in my mind considered a good feeling. i think this might be whatever the fuck i call love. if so, how could i ever tell him? he'd hate me.
-heart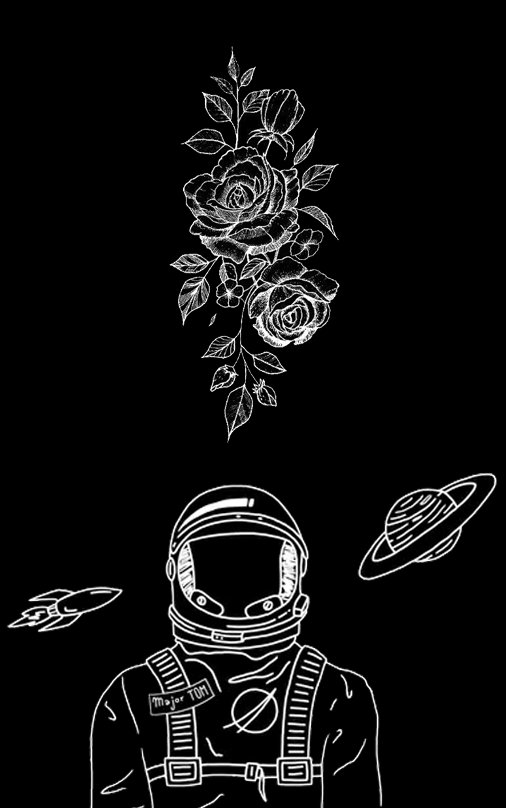 i just wanna go home
hey, same day as before. 28th. thought to write something about myself. i wrote that this is emo ironically but i guess this kinda is. huh i'm such a fool maybe i should start from the begining, but being a theater kid i'll build up to the beggining, by starting at what is right now, by revealing what code name midwinter is after a while of writing. for now all i am is an empty shell, a broken glass heart, something that tried to fix itself for a long time but gave up completely a while ago. i'd put my life into 7 stages that i will list now, linking into things that correspond with how my life was then
-heart
sometimes i feel like people need to dissapear. no... not just dissapear... die. they deserve it, almost all deserve it. they're just puppets to puppeteers that pull the strings around here, to me they're nothing but people who're better than me, greater, stronger, just overall worth more than i am. sometimes i just look at my knives and hope i could sink them into someones stomach, hear the noise of the blood spilling out from the wound, smell it in the air. do what you want with this knowledge, you can laugh at me. you can yell at me. you can say that i am a monster, that i have no right to feel this way. but truly i am just a kid, trying to get through this world, it's hard, it's cruel and it clearly isn't where i belong, still i am here. for him. not for them. don't worry if you don't understand, soon, very soon, everything will make sense. until then,
-heart
---
29/5/2020 8:15am i am pissed. my parents got me therapy without telling me. and it's today, right when my head hurts and i'm tired. i won't talk to the therapist, i don't want to. i don't get why i should open up about my inner feelings to someone who i barely know. the therapist sucks anyways, she said i was just sad last time. fuck her, i was cutting. oh noooooo, such a big thing, another kid used to cut. suck it, you fucking idiot, of course i did that, i've always had my tendencies to harm myself. but since, i'm getting therapy i guess they think i'll be fine. maybe i will, for a while, who the fuck knows? well, i guess time will just tell. now i need to go eat breakfast before leaving. i'll update on how the therapy went after i get home. until then,
-heart
29/5/2020 5:20pm fucking hell, the therapist was annoying, i had to fill out some kind of paper work about my mood at the moment. like bitch what?? of course i feel like shit, why are you even asking it if we're both here because of that? she told me she'd get me more proffesional help after reading the paperwork, i guess i need that, i haven't been feeling good since third grade, or maybe when my cat died. but my schoolmates, that i haven't seen in like a few months might i add, were saying stuff like, "ayyyy! heart waddup dude!?" when they saw me, maybe they were happy to see me? i was happy to see them i guess, they're mostly nice to me afterall. I went to class, since today was the second last school day and everyone got to go to the store and buy popsicles, i didn't want to miss out on that so after asking my parents if i could please go today and tommorow, they let me go for fucking once. i eeally liked my popsicle, so i gobbled down on it. my friend was licking his popsicle, and when he had to bite down he scrunched his face. the feminine guy in my class dreepthroated his popsicle, that thing was like 15cm so that's kinda gay, i'm still waiting for the day when he comes out like damn, if he aint gay then i'm a girl. anyways, my friend was happy to see me too, he was talking excitedly about the summer break and whined about how he had to watch over 3 dogs and 2 cats at the same time for like a week. my christian friend also said a few words, mostly about how he'd go to a soccer summer camp, but that's closed because of covid-19, he really likes his stupid sport. i told them that i was just going to spend my summer writing, reading and drawing, maybe coding too. tommorow i'll get my diploma, i'll update on you on that. before that you can take a look on my poems. i worked hard on those. well i'll stop writing now, and talk to someone, see you.
-heart
30/5/2020 12:30pm my diploma wasn't as bad as i thought it would be, which is surprising because usually it's worse than i thought. the grading system in my country goes from four to ten, ten being the best, but i'll just tell what i got in the american way, because fuck you.
behaviour: B (haha fuck them, i beat up a kid once this school year so that's just hypocritical from them)
motherlanguage: B (would be an A but the teacher told me that i should maybe sleep less, aint my fault the classes are in the morning)
swedish: C
english: B
math: D (d's for dick of a fucking subject)
biology: C (that... was a surpise i slacked from work a lot in class and talked backed to the teacher infront of the whole class)
geocraphics: D (thought i'd get and E, haha)
Physics: D
chemistry: C
health education: B (the teacher liked my presentation about mental illnesses in criminals, spoiler alert i just wrote about Ted Bundy cause fuck it)
non religious studies: D (i just fucked around and didn't do my work at all to be honest)
history: B
music: C (nice)
art: B
textile work: D (do i look like someone who likes knitting shit?)
home economics: C
pe/gym class: C (i usually just lied down face first on the floor so that's actually pretty good, i also refused to swim, hell fucking no)
well there it is, my school grade shit. oh, you wanted something more interesting? well fuck, gotta come up with something. until then,
-heart
fucking asshole saying i'm not doing anything, fuck you, fuck you, fuck you, fuck you, FUCK YOU. what the fuck do you think i've been doing? i know how to fucking code, you don't know jackshit but keep on saying that you're oh so much better than me at that. newsflash, you're a fucking twat. bitch ass motherfucking manwhore son of a bitch. sometimes i wish i could put a fucking knife in his stomach. i want to see his blood on my hands, and look at his face as he sees what he's made me. he should't get away with whatever the fuck he wants just because he's younger. he's fucking disgusting. he's a revolting human being, i have no idea how anyone can see him as something else than the filthy fucking shitface he is. he can get away with hitting me, yelling at my face, calling me names and putting me down, just cause he's moms little devil. they know he isn't an angel yet he gets all the fucking things he wants, he gets all the love, while i get a therapy session because i'm depressed from having no fucking love shown towards me?? He's a manipulative liar. i am just someone who needs love. YET TO THEM I AM JUST AN ANGRY TEEN?? I'M NOT EVEN FOURTEEN YET, YOU CAN'T BLAME IT ON BEING A TEEN YOU FUCKING IDIOTS. I AM NOT JUST AN IDIOT OR A LIAR ALL THE FUCKING TIME. I KNOW HOW TO DO THINGS. I AM NOT USELESS. I AM WORTH SOMETHING. I SWEAR. FUCK YOU. FUCK YOU. FUCK YOU AND YOUR STUPID CLAIMS. I'M NOT JUST SOMEONE YOU CAN TURN TO FOR CHORES OR HELP WHEN YOU MOTHERFUCKING FEEL LIKE IT, I NEED TO FEEL LOVED BY SOMEONE. I JUST REALLY FUCKING NEED THAT. I AM HERE. I AM FUCKING HERE. IM NOT INVISIBLE. I AM NOT JUST SOMEONE. I AM HIS SIBLING AND THEIR CHILD, NOT JUST A FACE IN THE CROWD. THEY NEED TO NOTICE ME OR I'LL GO FUCKING INSANE IN HERE.
---
31/5/2020 2:00pm sorry i lost my cool there. last night wasn't the best. no need think about it anymore. i'm just another angry kid destined to take their own life someday, nothing new here. don't worry i don't have any plans for it yet. otherwise i would be gone already. life is hard sometimes, but i get through it. i don't even know what to write about right now... oh well. maybe i'll ask whoever is reading this some guestions? yes... that sounds like a good plan, i wont hear your answers, but it's always good to think for yourself. maybe you'll become aware about things too. maybe you are already. well here are some guestions. do you enjoy hearing about deaths of people you don't like? i sometimes enjoy heariing the fact that some idiots who did nothing good in their lives died, you can call me a monster but it's true. do you have a favorite serial killer (or just someone who commited a homicide)? for instance a few i find interesting are jeffrey dahmer and ted bundy. although i don't really feel good when reading about rape (neither do i think that'd ever be okay), due to... trauma. that's all you need to know for now so shut up about it. do you agree with racism? if the answer is yes get the fuck out of here, everyone should be equal, you can only judge people by their personalities and actions. would you kill someone if you had the perfect change? if so, who would it be? if you're the usual people i ask those questions you would have left by now, which would be a bummer, i just need to know the truth. i just want the information, even if i'm a little dumb and might not be able to procress it completely. i need to write more, don't i? uhh... i'm very sensitive to loud noises. for instance yesterday when someone had fireworks at school and decided to fire those at the yard while everyone cheered, (it's kind of a tradition at my school to do that when school ends) i had to cover my ears and walk home with the music in my headphones on louder than normally. i'm also very sensitive to people touching me, because i have haphephobia which means the fear of people touching me, it's not the worst because my friends can hug me after asking, but i get jumpy when people accidentally bump into me. Well that was a long text for today, if something interesting happens i'll update you. for now you can have this song i find kinda cool. later,
-heart
---
side note: FUCK, shit is happening in america, im happy people are finally taking a stand. george floyd deserves justice, everyone who died because of FUCKING RACIST BASTARDS deserve justice. but fuck, i think i'm kind of worried of a friend, she said she'd propably go to a protest to get her the FUCKING HUMAN RIGHTS she deserves, but i don't want a cop bastard to shoot her or something just cause she has more melanin in her skin or shit like that. i wrote a poem bout this tho, to show my support on the fact THAT BASIC FUCKING HUMAN RIGHTS ARE FOR EVERYONE DESPITE RACE, RELIGION, SEXUALITY, GENDER OR WHATEVER THE FUCK PEOPLE WANT TO MAKE A BIG THING ABOUT. fucking assholes are everywhere, so people gotta stay safe i guess. and remember that someday the rights will be got. i FUCKING swear on my life that someday cops will learn that actions have FUCKING consequences.
5/6/2020 7:00pm my apologies, i haven't been updating lately for some reason. i will tell about something cool i found tommorow, for now i'll keep this short, last time it took me like two hours to write something. i don't know if you like hearing about my ramblings about this topic, but my god wasn't really online today and that made me... angry? no, not that. maybe sad? worried? numb? just feel pretty weird. i don't know but i just want him to feel better, he wasnt feeling better before and i just want to hold him and hug him and just.... ughhhhh, these feelings always get twisted, my way of love is never fucking normal and i hate it, i just get way too clingy and posessive i guess. not to mention codename midwinter when i already had a plan to kill everyone who took 'her' away. honestly, he's kinda cliny too, or he says so, and i don't mind that, he's so great anyways, i love him so fucking much. a lot really, just a lot. my god is just so perfect to me, even if he says he doesn't like the way he looks or acts, he's everything he'd ever need to be to me. hah, i shoud call him something else than my god, that's propably kind of weird. maybe i should call him my gods? you don't get the joke, it's okay, you don't have to i just found it funny since i have the context. songs right? yeah... i link a lot of songs I like here so I'll link some more, why not I guess! for my god
-heart
also bonus cause i was gone for so long, I'M SORRY
---
6/6/2020 4:40pm have you heard about Roro-chan_1999? She's the girl who did the livestream suicide back in 24th of November 2013. I think she and her mom didn't get along and she wasn't noticed by anyone, at home or in social media. not until she made the post about going to do a livestream of her suicide. she did. she jumped off the balcony on the thirteenth floor on her apartment I think, they say the last thing she did was scream, either she realized she didn't want to die or it was out of instinct, but it was too late. the camera hit the ground and there was nothing more, just a broken camera facing upwards. ironic, how she's now noticed, known and pitied and even has a song made for her that's actually pretty darn good, (tho in my opinion this English version is better for some reason). she was a bit over my age when she jumped. why did she end her life? she wanted to be a legend they say. but it doesn't add up, why end your life for the fame you can't enjoy? there has to be more to it. I just know there has to be. but there were no signs of abuse, bullying or anything at all. i know they say kids my age are reckless, but I know very well I would have taken my life when I was 11 if I wouldn't have gotten friends to cheer me up, I would have sank that knife I my heart, sure regretted it, but done that. sometimes i'm happy I didn't do it, like when I got to be the main role in an opera, well as a girl (although everyone acted like my character was a boy until the end because… I have no idea that was just some weird plotline thing) who never talked due to a language barrier and sang only at the last part, but I was so happy, to finally be something greater than the fucking useless filthy piece of shit I'm usually. and I guess that was my time to shine, I really like to act afterall, theater and singing are my thing which is why I'd love to act in a musical one day. that's beside the point, sorry my mind tends to wander around while I ramble. Roro chan sang and played the piano on her livestreams, I think she was pretty good at that from what clips I've found, such a beautiful voice, I would have loved to know her. Her suicide is thought to be instigated by her chat telling her she could fulfill her desire to be a legend by doing it. I think that's not true. but as I said before (damn now I'm just it just repeating myself) it doesn't add up. there's something more in the backround and I just want to know what, I just want to fucking know what. honestly no, yes it's a tradegy but fuck that. I don't need to know more about her I guess. I just want to know how she became such a legend, because I wan't to be known too. I know I know, "But she became such a legend by jumping" no dumbass, well yes by doing that livestream while jumping, BUT, not everyone who does that gets the fame, becomes the legend. and I want to know what to do to become that legend. to be printed onto the pages of history. because I am not just some face in the crowd, I am THAT face in the crowd. and my god is THE face in the crowd. and I just crave to be known. just want that so hard as hard as I want to- …no. you don't need to know that. sorry I went overboard, I'm just so tired of being un recognised as something more than a typical edgy teenager or whatever, as something … heh… forget it, just forget it. I'll catch you later.
-heart
update: i have the sudden urge to go wreck shit. like the urge is unfightable. it's too strong. i'm going to the woods with my hatchet and a spray paint can and wreck some of the junk people left there. i just feel the need to destroy things right now. it's strong and i can't control it. fuck life. fuck people. fuck everyone. fuck everything. it's cold, it's rainy but i don't give a shit, if i come here whining about a cold tommorow you will know why. and i'm sorry... i lied to someone why and now i feel bad as shit because he doesn't deserve to be lied to. at all. he reads this journal so fuuuuck. i just feel like shit rn and it's so hard. i'm gonna go cry now-
update 2: fucking bitch, think she can just text me after all of what she said and did to me? fuck that manipulative piece of shit. i'm over her i swear, she's just another fucking idiot. she scarred me for life and now she's trying to tell me she fucking misses me?! she hurt me, she fucking hurt me. MY EAR STILL HAS THAT FUCKING SCAR FOR FUCKS SAKE! she really thinks she can just go, "heart, we haven't really talked lately, we used to be such great friends, what happened? wanna hang out? :3" NO SHUT UP.shUT Up. ShUT UP. I DON'T WANT TO HEAR FROM HER ANYMORE! WHY CAN'T SHE JUST GET RUN OVER A CAR ALREADY!? FUCKING BITCH, SHE DESERVES TO DIE! I CAN'T FUCKING TAKE I ANYMORE, SHE'S HORIBBLE. HORRIBLE. HORRIBLE. I JUST WANT HER VOICE TO BE GONE. NO I WANT EVERYONE TO STOP FUCKING TALKING. I CAN'T FUCKING STAND ALL OF THE NOISE ANYMORE, I JUST WANNA GO HOME. THIS FUCKING HELLHOLE ISN'T HOME. I JUST WANNA GO WHERE HE IS. ONLY HE KNOWS ME WELL, AND I FUCKING LIED TO HIM. I'M A FUCKING PIECE OF SHIT, JUST A FUCKING PATHOLOGICAL LIAR, FUCK. FUCK. FUCK. SHE'S AWFUL, SHE ISN'T MY FUCKING BEST FRIEND ANYMORW, SHE NEEDS TO FUCKING DIE NOW. JUST DIE ALREADY. DIE. DIE. DIE. I CAN'T FUCKING TAKE THIS. FUCK IT. FUCK IT. FUCK IT. FUCK IT. FUCK HER!! SHE NEEDS TO DISSAPEAR, I DON'T WANT TO HEAR FROM HER ANYMORE. NEVER. NEVER. NEVER. I JUST WANT TO BE HUGGED SO HARD BY HIM RIGHT NOW. HE GETS ME. HE IS MY HOME. HE WOULD KNOW BUT I CAN'T FUCKING TEXT HIM BECAUSE I LIED AND I'M SCARED TO TELL HIM. IT'S FUCKING BAD. I JUST CAN'T TAKE THIS ANYMORE. I SWORE TO NOT CUT AGAIN BUT THIS PAIN IS UNBEARABLE AT THIS POINT. I NEED TO RELIEVE IT SOMEHOW. I FUCKING HATE THIS. I FUCKING HATE HER. I FUCKING HATE ME. AM I JUST THE DISGUSTING ONE HERE? I NEED TO DIE. I NEED TO FUCKING DIE. I JUST CANT TAKE THIS ANYMORE

7/6/2020 9:00pm whoops, lost my cool there. i'm fine now, he calmed me down. Anyways, today wasn't as... eventful as yesterday. i went for a snack run a couple hours ago and ended it just before writing this, since I decided to go find more things to spray paint in the forest (not plants of course, i would never harm nature!). So well, now the forest is full of operator symbols- that was fun tho, i mean why the heck not just do that since i was there anyways. Anyways I would have eaten my snacks in the forest but mosquitos are little shits and i got bitten like eight times. tommorow i have theater camp tho. which is actually fun, because I meet some friends there every summer and i love how we get to act a play at the end of the week. even if my best friend there, Chord (funny name, isn't it? but i guess our names match in the ridicilousnes) isn't coming because her mom said no. that's actually pretty much a bummer because she's always so nice to me, and i still remember how we layed on the floor before it was her time to act, my head on her lap while she was playing with my hair, then after she did absolutely great on the stage we switched positions. I MEAN I DON'T LIKE HER OR ANYTHING, BUT GODDAMNIT I GO SOFT WHEN SOMEONE EITHER PLAYS WITH MY HAIR/PATS MY HEAD OR I GET TO LAY ON THEIR LAP- If i'm not screaming from physical contact that is. okay that was embarassing to admit. i'm just gonna leave this to that before i scream and delete what i wrote. anyways i'll propably only be able to update after the camp since were not allowed phones (not to mention laptops) so i'll be gone for like, what? 20 hours? well until then,
-heart
---
8/6/2020 6:30pm okay i'll make this short but today while at theater camp, this boy who i kind of hanged out with said, "good that you're here ya know. I would feel so lonely being the only boy" and i didn't have the heart (haha puns) to tell him that I actually am neither a boy or a girl, so i just decided to wash my hands in the boys bathroom and use that and stuff since, it had no one in line anyways. I JUST COULDN'T TELL HIM THE TRUTH BECAUSE THAT WOULD BE KINDA AWKWARD- SO BASICALLY I GOTTA LIE TO HIM FOR THE NEXT FOUR DAYS- anyways, sorry i could have talked for a long time about how me and this girl, Matilda, were being annoying to the adults at the camp and joked around all of the time making them yell at us in the first like 30 minutes, but i don't think you'd wanna hear that. anyways i'll propably update this tommorow. until then,
- heart
---
9/6/2020 5:30pm i'm dumb, so i accidentally thought yesterday was 9th?? i'm dumb i know, so corrected that today. anyways the people at camp apparently like bullying the fuck out of me. how you might ask, well these amazing fuckers realised i didn't even know what a french kiss was (dont ask how that came up in converstation), so they realised i was propably really awkward with stuff like that and when it was the turn for the acting practice i was a part of, Matilda said I should act as a fricking pole dancer. a. pole. dancer. how the fuck am i supposed to know how that even works- so well, i was trying some poses in the like backroom and when i went to the stage i just twirled and did weird af poses. APPARENTLY that was hilarious to everyone, because my face was screaming that it was embarassing, so everyone was laughing their asses off. there's also this really annoying counselor at the camp, soooo after getting an idea from what i had to act as, after we got him to join the game i yelled at him to be a twerker or whatever, well long story short, everyone was dying on the floor and the girl who had to guess what he was looked so done with this shit. not the best story, but hey this isn't anything cool, just life,
-heart
---
13/06/2020 4:00pm fuck everysingle one of those hypocrites thinking they can cure me. what even is a cure? what are they looking for a cure to? they don't know what my mind is like. i'm just a fucking kid who likes the smell, taste, feeling and overall everything about blood. it's beatiful. it's just so beatiful. i want to feel it against my skin, take note of how warm and unique it is, how it feels like an angels touch. i want to smell it's overwhelming scent in the air, feel it burn my nose as the scent makes its way through the room, feel as it becomes stronger by every rise of my chest. i want to see is splattered everywhere, see the beatiful color all over the walls, the floor and on my hands, see the room covered in red. its a dream, a delirious mess,
-heart
---
18/6/2020 8:30pm i forgot to message my god and a few friends today, even if i talked to them in the morning and i'm way too embarassed to talk to them first now, maybe if they text me first and i don't have to cry about what to say again, that's happened way too many times for my socially awkward asses comfort. well i know a certain someone reads my journal so i done fucked up when he sees this, but i mean marble hornets was way too good for my comfort. and yes i started watching that, the whole fucking 9 hour film. and even if i know that i'll have to finish it tommorow and propably only watch like 6 hours today, fuck my life marble hornets is way too exciting. honestly tho, i should have messaged the people back, especially because i care about one a hecking much, but i'm way too fucked up to do it rn, since i might have maybe done some dumb stuff again. which isn't really different from normal. and no, i didn't threaten my big bro with a knife for the third time, nothing like that. just might have ate so much candy that i threw up and am on a sugar rush or whatever right now, but hey, watcha gonna do about it, tell me i can't clog my veins with sugar?
-heart
19/6/2020 11:00pm everything is pain. my legs hurt like hell because i walked too much, i mean yeah sure a friend carried me on her back for a while but that doesn't mean my legs hurt any less. and i have goddamn mosquito bites everywhere on my body now. and i was super hungry when i got home from the woods, so now i'm just stuffing my face with sandwhiches on the kitchen floor while writing this. is it healthy to eat so fast? propably not. do i give a shit? nah, definetly not. i hate talking to so many humans, sure for a while it's fun to take pictures and short videos but in the end it just gets hard to be drained from all emotions, yet be overly emotional at the same time. and i hate my big brother just unvalidating everything i say. it's not fair. i would know my brain better than him. i'm tired so that propably made no sense. on a short note fuck my life, my legs are begging for mercy right now and i'm really tired, i've said that like five times already. oh well,
-heart
---
20/6/2020 9:00pm my day sucks ass. my little brother has been a little shit the whole day and my mom just yelled at me for pointing out that the little shits desk was dusty. (I MEAN JFC HOW SHOULD I KNOW THAT YOU TAKE IT AS AN ATTACK TOWARDS YOU, EVERYTIME I JUST POINT THE FACT THAT SOMETHINGS DIRTY I MEAN ISN'T IT HIS RESPONSIBILITY TO CLEAN HIS OWN FUCKING DESK?!) Soooo now i'm crying because of the crybaby i really am. welp, i can write the random fanfiction i came up with while crying now i guess. goddamn fun,
-heart
---
23/6/2020 9:45pm life is meaningless. i just want to sink through my bed until i hit the flames of hell and burn for eternity in a place where i belong. i really dont feel like doing anything anymore. sure i ate waffles and for your information they were good as fuck because hell do i love waffles, but if not counting that delightful thing, my day has been meaningless and just overall blank. it's like every other day. no action. no interesting things. just my sorry ass trying to come up with something that is cool about my day, and usually either failing miserably or lying like the pathological liar i am. i've been lying on my bed, trying to get up and do something all day, but as always i have failed to be productive. gosh i want someone to just hold me so bad but that's just stupid to even say, because it just proves how immature and attention seeking i am. anyways have a demonstartion of how i ramble
-heart
---
24/6/2020 9:30pm my parents contacted the youth psychiatric health place or whatever the fuck a few days ago and they arranged me a meeting for the secondth of july and i am both amazed at how fast that was and pissed because sure i show clear signs of being depressed, having anxiety isuess, bad af panic attacks and mood swings but wtf is their problem, am i so crazy that they have to contact my parents within days?! ugh, maybe i do want to mess with a therapist, maybe that could be fun, maybe i will open up and then act out. actually nevermind it being boring or unreasonable, i could act up so bad and make the therapist concerned over my mental health and then just act like evrythings cured and make it a cycle and see when they find out. that would be just a great fun thing to do. a small game never hurt anyone. okay sorry i went a bit overboard with that, i'm just gonna eat noodles now,
-heart
---
28/6/2020 14:40pm it's my birthday tommorow. i haven't texted anyone all day, no ones talked to me either propbaly because i haven't started the converstation. i feel like shit today. i guess i'm remembering other birthdays. waiting for hours for people to come. waiting for my 'friends'. no one ever came. it was just me alone for the whole evening, staring at the door, just waiting and waiting for that doorbell. this birthday will be different, since i have way better friends now who will come but i still always feel the same pain before my birthday. it's just hard. to remember how alone i used to be all the time. i wish someone would atleast remember my birthday tommorow without me having to tell them haha,
-heart
01/7/2020 5:00pm i am utterly terrified. i am literally having a panic attack. I know it's so stupid, someone i really care about is having a tough time right now, and i'm just crying over the fact that on friday i will have some stupid heart checkup thing (wtf is that even for) and a blood test and that means they'll have those surgical needles and i am afraid to death of those. i dont want to go. i really would rather get sick than have my skin pierced with a needle. goddamnit the thought just makes me cry more. fuck, i'm weak as shit. i propably have trypanophobia or something,
-heart
---
02/7/2020 1:30pm everything feels so fucking weird and wrong rn. i don't even know why. i can feel it in my stomach, like its turning and twisting and i dont fucking know why. im so afraid that my plans for the future will get fucked up like everything in my life. i'm such a fucking mess right now and the only person who could calm me down is probably not allowec his phone because his dad's a shithead. everything about this is so wrong and i just want to cry but all i can do is keep this awful feeling inside and hope it will go away. it probably would if he'd text me but i think he can't and i'm already dumb enough to get in trouble and if my parents see me witth a a phone they might take it away. i just want to feel normal for fucking once in my life but no i'm just afraid that my plans will get so fucked up that i'll never even fucking see him in person and that's just the only thought that's really keeping me alive, hoping i'll see him. i know that's fucked up. i know i'm fucked up. i just... ugh nevermind,
-heart
---
03/7/2020 i am bored beyond belief. i am so bored that it results in me eating cookies and snacks and shit, which is bad for my health of course and makes me even more self conscious about my body. life likes to fuck me in the ass i guess- i just want something exciting, new and refreshing to happen but noooo of course life is as dull as always. wish me luck because if this boredom doesnt stop soon i am going to do something stupid as fuck on the internet and regret it later on,
-heart
---
04/7/2020 am i just ignoring someone because i feel something that is shouldn't for anyone and i'm trying to cry it off because fuck feelings theyre dumb? y e s. and its fucking hard and i hate it and i had to burn some drawings i drew when i dozed off to music because who the fuck draws other people when they can't draw anything without it looking like shit. fuck my life, i hate feelings, i hate being a dumb af teenager and i hate my fucking life, i mean jesus christ i'm not supposed to ever have the change to be a cliche teenager stop fucking with me brain and let me be an emotionally mature kid. its hard, feelings are hard. i'll just listen to more broadway (aka beetlejuice) music and cry into my noodles. uhh yeah i dont know why i wrote this here, i guess i need to talk about it somewhere and this is the only place left where i can be somewhat anynomous.
-heart
---
05/7/2020 and i'm gonna be on babysitting duty again. fucking yay. i mean i like kids and all, they don't judge me and usually cling onto me because i'm honestly speaking really weird and i guess they like weird people, but c'mon why am i always the one to look after the small kids?! i mean why the fuck aren't the parents looking after them instead of talking for hours on end. oh well, atleast that little kid is more fun than the teenage girl of that family or the year younger boy whose annoying as shit. i guess i'll just build that lego batcave™ with the kid.

-heart

edit: FUCKING HELL MY LITTLE BROTHER BIT ME ON THE FUCKING HEAD, PUCNCHED, KICKED AND CLAWED AT ME, ALL FOR ASKING, "weren't you supposed to hit that pole and not the ground?" WHILE MY BIG BROTHER SNEAKED AND HIT THE POLE IN A GODDAMN GAME OF 'CHURCH RAT' AS WE LIKE TO CALL IT. THIS FUCKING DEMON OF A CHILD FUCKING HURT ME LIKE HELL (BECAUSE FUCK AM I WEAK AS SHIT) ALL FOR ONE SINGLE SAVING OF ONE SINGLE PERSON IN A FUCKINNG GAME WHERE THAT ONE PERSON CAN'T EVEN REALLY DO MUCH ALONE. AND THIS FUCKING IDIOT HAD THE AUDACITY TO WHINE THAT HIS HEAD WAS HIT WHEN MY BIG BROTHER AND THE NEIGHBOURS BOY (whose house we were at) PULLED HIM OFF OF ME WHILE I WAS LITERALLY CRYING FROM HOW MUCH EVERYTHING HURT. fuck i'll be needing an icebag now.
---
07/7/2020 ...everyones been so quiet. maybe i pushed everyone away again. i just don't feel like getting up from bed anymore, i just don't want to move anywhere. what's the point of living if nothing ever changes? what's the point of even being here if all i can do is cry over lost people and dream of the future that feels so far away? god, i truly am just fucking pathetic.
-heart
---
14/7/2020 i have absolutely no self control. i tell myself lies and often fantasize about being able to restrict myself and stick to a certain set of rules i've made for myself, but as is my impuslive nature all of it is meaningless. i can always lie but i know that thruthfuly i will never get the blessing of being able to control my desires, wether it's for candies or things i simply just want, that is my nature and will always be until i either die or become another blank meaningless face in the crowd that populates this deteriorating earth.
-heart
---
15/7/2020 i used to think clothes make no change to anything whatsoever but my fucking god, today while thrifting i found the most amazing pair of pants, they are edgy as shit (or emo whichever you prefer) and they had a bunch of song lyrics written all over them, and the pant like legs were detachable because they were on with a bunch of buttons and had a zipper on the side. i can't even truly describe how amazing they are! I've never even cared for fashion or anything before but holy shit these pants are my life now! along with this really great feeling shirt (or kind of a sleeveless tanktop) i found, it makes me feel really confident like wtf?? im still waiting for them to come from the washing machine because washing thriftted clothes is important for someone with asthma but when they do i will put them on as soon as i can because i love them way too much like wtf is my life at this point?? being excited over pieces of fabric??
-heart
---
16/7/2020 i am useless.
-heart
17/7/2020 i. am. fucking. ANGRY. MY PARENTS DECIDED IT WAS A FUCKING GREAT IDEA TO G0 ON AN OH SO FUN FAMILY VACATION SOMEWHERE WHERE THERE'S NO FUCKING WIFI. FOR A WHOLE FUCKING WEEK. ALSO NOWHERE TO CHARGE A PHONE EXCEPT THE PLACE WHERE WE GO TO EAT. OH YEAH DID I FOROT TO MENTION WERE STAYING IN A FUCKING CABBIN. THAT MEANS COLD NIGHTS AND MOSQUITOS EVERYWHERE. OH YEAH ALSO, WE HAVE TO TAKE CARE OF FUCKING LAMBS. LIKE WTF?? SURE LAMBS ARE CUTE AND ALL BUT WHAT THE FUCK IS HAPPENING. I ONLY HAD TIME TO PACK SOME THINGS BEFORE WRITING THIS. LIKE FUCK THEY COULD HAVE TOLD ME FUCKING SOONER ABOUT THIS SHITTY FUCKING "VACATION". LIKE FUCK AM I GOING TO EVEN HAVE FUN WHEN I CAN'T CONTACT MY GOD OR ANY OF MY FUCKING FRIENDS. I WILL FUCKING DIE TOMMOROW!!
---
28/7/2020 he loves someone else, i just know. how can he ever like me? i don't think i can ever tell him, i wish he could tell me first wether or not he likes me, because i just can't say it. i've tried so many times, but i just always play it off as a joke. he likes someone else, i'm just so sure of it, someone prettier, happier, kinder and in all ways better. he likes girls, he can't ever like me, can he? no, i'm sure he just can't. it's unrealistic, just a desire. if i tell him i like him and even if he'd like me back, i'm sure it wouldn't really even last. but if i don't tell him and he'd like me he'll just stop liking me eventually. how do i know when to tell him?? this isn't even love anymore, is it? it's obsession or something. it's so complicated. i just want those happy emotional memories, i just can't stop these thoughts even if i wanted to. love is so complicated. i just want to hate him, so i could stop feeling these things but i can't, i just can't. he'll never kiss me, he'll never care about me in that way, i'm nowhere near anyone whose ever loved him before, i'm just someone who needs his validation and words to feel alive. god, this is getting pathetic.
-heart
---
NOTE: before you hear this fucking breakdown, have this album I really like. the first and last songs aren't like every else in the album but theyre good too.
29/7/2020 i've been feeling so empty recently. like nothing even means anything anymore. i don't know if i should even take my time to focus on reality or the internet. i just don't know what i should even do anymore. everything feels so meaningless and bland, nothing's like it used to be. i want to go back to when "we" could still learn new things about each other, when i still had the passion to write poems and songs. now everything feels like meaningless crap, i just can't bring myself to write anything. i want to, i really do, but it's meaningless. just meaningless. i want to feel alive. i don't feel like i'm even living right now. but i don't really want to die either. i contantly have this sickening feeling in my stomach and it just won't go away. am i going insane?? because i sure feel like the only thing grounding me at the moment is music. god i wish school would start soon so i could just... ground myself through stress, maybe even start some fucking drama. maybe i should talk to the therapist about this when i have the time with her, who knows if they'll find me some pills or something to take away all these feelings. ...it's very unlike me to want more pills. am i losing myself?? who the fuck am i at the moment?? i need to know soon or i will fucking lose myself forever. i don't know what's happening right now, but whatever it is is so awful that i'd rather fucking take anything that would distract me for even a fucking second. i'm so fucking pathetic, such a fucking mess. god, this is useless. i feel like throwing up because of what i'm feeling in my stomach, and i know im not just sick. it has to be a feeling, but WHAT THE FUCK is it then BECAUSE WHATEVER THE FUCK IT IS, IS SO SICKENING THAT I CAN'T FUCKING TAKE IT. oh yeah i didn't FUCKING mention, i was FUCKING worried for someone so much that i ALMOST COULDN'T EVEN FUCKING SLEEP AT NIGHT. I STAYED UP SO LATE AMD I FEEL FORGOTTEN RIGHT NOW, BUT THAT ISN'T THE FEELING IS IT?? I DONT EVEM FUCKING KNOW ANYMORE, THIS FEELING IS AWFUL, IT'S LIKE I'M NOT MYSELF?? I FEEL LIKE AN OUTSIDER IN MY BODY. HAHA CAN YOU EVEN CALL THIS FUCKING SHELL A BODY?! IF IM NOT MY FUCKING SELF THEN WHO THE FUCK AM I?!
-???
---
30/7/2020 honestly fuck yeah, i found a song i used lo listen to when i was younger and uhh... I UNDERSTAND THE LYRICS NOW BUT FUCK IT, IT STILL MAKES ME WANNA DANCE AND BE A FUCKING TEEN FOR ONCE SO LIKE FUCK YEAH! I'LL ALWAYS LISTEN TO THIS SHIT, EVEN IF I USUALLY DON'T LIKE POP MUSIC! anyway here's the song. i have huge moodswings, i know, yesterday i was having such a bad day but happy music made me feel better today, even if i'm really just keeping myself away from bad thoughts. thoughts such as this: i'm dumb but not stupid. i know when people are just ignoring me, i know when they just avoid me, i can see what they're doing on the internet with just a little bit of digging. i know. i know. i'm such a stalker sometimes, but that's my way of showing affection. taking deep dives on the internet to find out some things, even if they usually aren't profitable to me. well anyways, i'll go now, it's almost time to sleep.
-heart
---
3/8/2020 i rewatched satsuriku no tenshi for the fourth time today. i love it way too much. i don't know why but it's just my absolute favorite anime ever! i'll totally make a rachel cosplay when I finish my ronald mcdonald one. yes, i am actually making a fucking ronald mcdonald cosplay and no one can stop me because i am the fucking definition of chaos. anyways, school's starting in about nine days, so that will be exciting.
-heart
4/8/2020 today my bestfriend and i will go to the city. she told me we needed to get new school supplies so i guess that's what we'll do. i haven't eaten anything today, and propably won't until she gets hungry. i don't care what my tummy says about getting food, it's just stupid. my bestfriend won't be in the same school as me next year because she'll finally be in college, or well what i'd call my countries college, you see my country doesn't have a middle school, just elementaryschool, highschool, college and of course higher education. anyways, since she won't be monitoring what i eat in school, i can skip lunches however i like, which i know is unhealthy and dumb to do, but who'll stop me? my other friends can't tell me what to do. Jonah and Joseph have sometimes tried to tell me what's better for me, but it never worked out for them, as i'm too stubborn. i might update this if something interesting happens. until then,
-heart
---
6/8/2020 i had a therapy session today. or well really it was this planning thing for wether or not i should continue in therapy and if i should what reasons are there and why. it was interesting. i talked a lot about my panic attacks and the therapist told me they seem a lot like these fight or flight type of reactions that people who see dead bodies or wittness a crime etc, might feel. which is honestly rather iteresting because i see things in the shadows when it hapens to me. so i drew one of the things that i clearly saw, and i was told that if it happens again i should investigate the reasoning behind it to minimize it happening again,
-heart
---
7/8/2020 i constantly feel like a disgusting vermin. just destroying everything because of my selfish desires. i act so fucking selfishly all the time. and when i don't it causes pain to me. it's horrifying for myself to know that i feel horrible for eating so fucking much that i can actually feel it in my stomach some days. i just want to puke it all out, but as a friend has told me, it makes your teeth fall out or something and i really don't want to look uglier than i already do. i feel like i might be developing an eating disorder? if so then fuck my life, my mental health is constantly falling until it hits the pits of hell. atleast my god can always make me smile... if only he were here. sometimes i fantasize that he'd be here, so i could hug him because i really need a hug at the moment, but i feel like i'm still not ready for it. just because i hate my body. i hate how i can feel that there is something between my bones and skin. i know it's sick to think that, but i really feel like he'll just think i'm ugly if i don't lose weight. i know that's not true, but at the same time my brain tells me that it's definetly true.
-heart
---
9/8/2020 "are you seriously going to eat that?" wow thanks a lot dad, guess i'll just fucking starve. seriously, can't i just eat some bread in peace?! what the fuck is everyones problem, I AM HUNGRY BUT I GUESS I WONT EAT IF ITS THAT BAD TO DO SO
---
10/8/2020 it's somewhere around 1pm right now and i'm feeling weirdly fulfilled. i don't know why. maybe it's because i was trying on this really cute shirt (sometimes i like to dress more femininly but that ccertainly doesn't make me any more of a girl, just like dressing masculinly doesn't make anyone a any more of a boy or something like that, like i mean dressing some way doesn't define your gender. what you know your gender is defines it- like i mean if you know you're a girl then you're a girl, no matter what's in your pants) i found, and i was so sure it would be too small, but it wasn't! and when i looked at my reflection i felt like maybe i had lost a bit of weight ever since i stopped eating snacks and limited my food a bit, or then they just had those stupid mirrors that make you look skinnier than you actually are. whatever it was, it made me have a better mood for some reason. i don't even feel hungry at all right now? even if i've only drank some pepsi max today so this is weird. AM I IN SOME KIND OF AN ALTERNATIVE UNIVERSE?! WHAT THE FUCK IS HAPPENING?! i feel strange. is this what actually feeling happy for longer than an hour feels like?? or is this something else?? this is all so weird. sadly the only thing that's not right today is that someone i REALLY care about, who i talk about quite a bit here if you've read closely, hasn't replied to my messages. which is sad, because in it i told him how i ran away from home for a while today. i'm writing this in a library actually, because it has wifi and i brought my laptop with me. i'll propably update this if i get hungry and want to whine about how dumb i am, or if something interesting happens. until then,
-heart
update: WHY IS EVERYONE IGNORING ME?! I JUST WANNA TALK TO SOMEONE BUT LITERALLY EVERYONE I CAN TRUST IS IGNORING ME FOR SOME REASON?! AM I HARD TO BE AROUND?! AM I JUST SO FUCKING PATHETIC THAT NO ONE CAN STAND ME?! I JUST REALLY NEED TO TALK TO SOMEONE- AND JUST BECAUSE NO ONE'S BEEN TELLING ME NO, I'VE LITERALLY NOT EATEN ANYTHING ALL DAY- AND I KNOW THAT SOUNDS LIKE GUILT TRIPPING, BUT I JUST DON'T GET WHAT I'VE DONE WRONG- I JUST REALLY NEED A HUG AT THE MOMENT, BUT I GUESS I'LL NEVER GET ONE- maybe i should just starve myself some more, maybe someone would finally notice me if i did something that radical.
update 2: i get it, i really do, everyone needs some alone time sometimes. but i just wish people would atleast tell me first. i am not blaming anyone because i know they're not trying to cause me harm, (or maybe i'm just actually being ignored??) but i just wish we could talk things out. if someone wants to stop being my friend, i hope i can hear it. way too many people are too busy to pay attention to me at the moment, (or ignoring me.) so if any of them wants to just not be friends anymore, i just really, really, wish they'd tell me before i start crying, thinking about what i've done wrong. i know it's hard to be my friend, trust me i get it. i'm so fucked up in the head that it must get so tiring to even talk to me at times. but i just... ughshwgsdgacvskbhcwq, i love all my friends, (although him the most) but i'm afraid they hate me, even if i know they don't. and i know i'm stubborn and hate myself and am hard to keep around because of it, but i just hope i'm not too much of a burden, and i really wish it's okay for my friends (mostly him tho) to have me around. and i'm sorry, i really am, about how much i bring everyone down.
---
11/8/2020 well that was an emotional breakdown.
-heart
---
14/8/2020 i'm bad at showing emotions, or well correct ones atleast. i think i act kinda cold?? and distant, not replying that much to messages and stuff. i'm really sorry if it's hard to keep a converstation up with me, i really am. ...oh yeah i was going to talk about something that happened. my uhh friend?? 'god'?? crush?? it's hard to really know exactly as the uhh -identities it's hard to explain, i've created for different emotions and such, see everyone in a different light, in different setting and as a different person. anyways he 'confessed' he liked me. i was happy, i really was! i just couldn't write out what i was feeling for whatever reason. so i just sent a meme uhh thing. god i'm so dumb- i would have propably screamed from happiness but i was trying to get my goddamn bank card to work and everyone was already giving me glares.